5 Interior Design Trends to Invite into the Home in 2021
The pandemic has left no corner of everyday life untouched, including those tastes and trends driving the future of interior design. Staring at the same four walls for the better part of a year taught homeowners and interior designers more than an Architectural Digest subscription ever could about how they aspire to live. Given an average of 7.4 extra hours at home each day, adults tried new hobbies, spent more time as a household, took on more household responsibilities and distributed those responsibilities more equally among family members.
More time to reimagine, renovate and reprioritize made it easier to see which spaces are most deserving of focus—the kitchen, primary bath and laundry room, certainly—but light was also shed on which "extra" amenities would not go to waste: e.g., a coffee nook, wet bar, butler's pantry, home gym or in-house hot-yoga studio. Other amenities were proven to be superfluous: After all, who really needs an enormous walk-in closet when there are few things to get dressed for these days?
Ellen Sideri, founder and CEO of consulting firm the Trendpreneurs, says, "Our homes and homelife have new purpose. For many, in the past, the home or apartment was a pitstop between work hours. In the future, home will be built on a new foundation beyond being a simple nest—it will be our safe place to cherish and spend time, be designed to flex in a multipurpose way, foster a healthy environment for our kids and the spirit of its inhabitants, and honor nature and the earth."
As a result, some of the most functional, beautiful—and likely enduring—residential design trends of all time are emerging. What follows are five of the most notable.
1. Extra spacious kitchens and laundry rooms
With two partners often working from home with kids who are attending virtual school from home, homeowners are less enthused about open floor plans these days. Instead, they're focusing on designating rooms to specific tasks like cooking and laundry. In other words, walls are back, and personal space is in.
Americans are cooking more than before the pandemic, finding more joy in it, and planning to continue to cook more after the crisis is over. Moreover, they're doing more laundry, and they're doing much of this cooking and housekeeping together—driving demand for larger kitchens and laundry rooms.
In the kitchen, center islands remain extremely popular (nearly two-thirds of renovated kitchens include one), and they're growing ever larger. In some cases, homeowners are opting for two islands, in part because storage is highly coveted these days. A Houzz Kitchen Trends Study found that walk-in pantries are also on the rise post-pandemic. Nearly half of the homeowners who renovated their kitchen during COVID upgraded their pantries, with 13 percent adding large walk-in pantries.
"Storage has really come into focus as people have spent more time at home during the COVID-19 pandemic," says Liza Hausman, Houzz's VP of industry marketing. "We're seeing an increase in the amount of cabinetry added in renovations, and more homeowners are reaching out to professionals for help making their kitchens work better."
2. Warm, comforting color palettes
Gray and white be gone? The pandemic whet a particular appetite for old-world-inspired colors. Think shades that are warm, cozy and of the earth—terracottas, shades of brown, muted greens and serene blues.
"The rise of warm taupes can really be found in the contemporary-leaning, European designs we're seeing today," says interior designer Arianne Bellizaire. "This organic trend is slowly creeping its way to the top of popular kitchen styles."
On the other end of the spectrum, colors designed to evoke joy, such as sunshine yellow and electric pink, are also trending.
3. Wood-stained natural cabinets
Widespread enthusiasm for "bare wood" cabinetry, in both the kitchen and bath, will persist throughout 2021. An ideal complement to the textural, natural aesthetic of today's transitional designs, cabinets are being made of pale or cerused wood, and are finished naturally, rather than being lacquered. "Once considered outdated and unattractive, wood cabinets are back in style," says Better Homes & Gardens. "These aren't the orange-stained oak cabinets from decades past, however. Modern uses of wood cabinetry typically feature natural finishes that add subtle dimension and texture to a space. Depending on the door style and finish color, the look can lean either warm and rustic or clean and contemporary."
4. Freestanding bathtubs share the spotlight with walk-in showers
No longer an either/or, freestanding bathtubs and walk-in showers demand equal billing in today's primary bathrooms. Whether the tubs are being installed within the showers themselves, or they get a spot of their own, the pandemic has sparked renewed affection for the restorative power of a hot bubble bath. See also the emergence of a new mini-trend called bathscaping—aka the art of decorating the area around the bathtub.
Freestanding tubs can be made of fiberglass or ceramic, concrete or copper (though copper bathtubs are particularly popular in 2021). And the presence of one instantly creates a spa-like environment suitable for styles ranging from contemporary to cottagecore.
5. Materials that tell a story and honor the past
Designers are taking the snooze out of rooms by looking first to texture, rather than color, to add character and dimension. But first there is the matter of "listening" to a home, rather than imposing a style on it: What does its architecture say? What story should its materials tell?
Zellige tile and marble,artfully reclaimed wood, vintage finds and artisan-made kitchen and bath products are all being employed to create soulful, interesting, livable spaces that will serve homeowners well past the global pandemic. To build his trademark "Scandinavian meets Upstate New York" style, Zio and Sons' designer Anthony D'Argenzio says he also gravitates toward materials like brick, tile, stone, bronze, unlacquered brass, and venetian plaster (which he taught himself to apply to walls).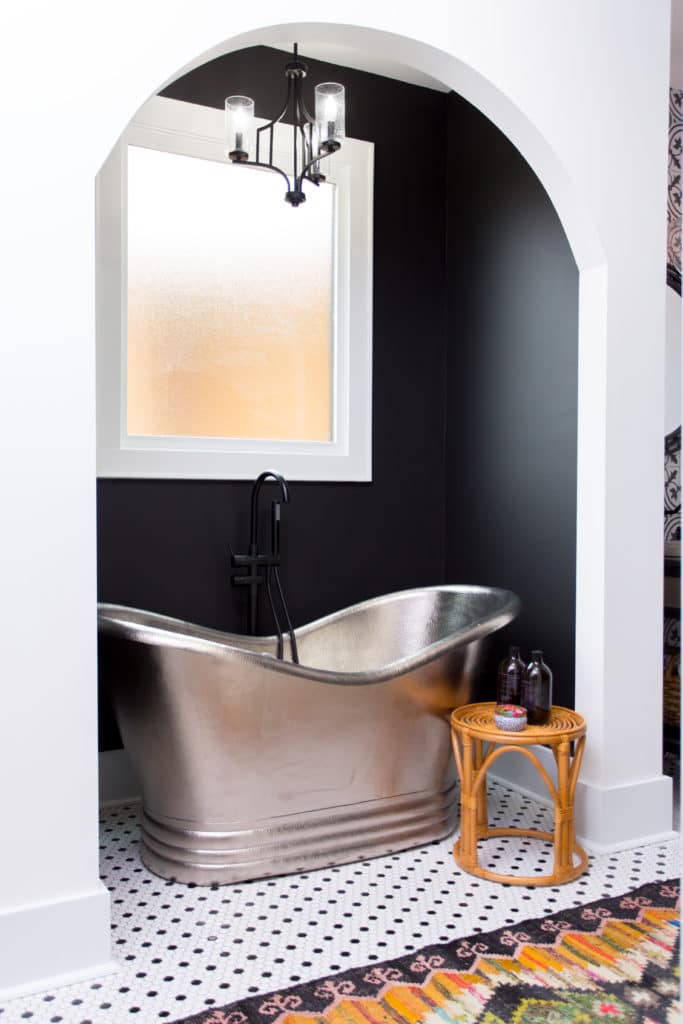 "Consider the place, be true to the structure and the building and let it guide what you're doing," he says in a recent episode of Domino's Design Time. "It's really about picking your materials and telling a story between those materials and finding the right balance."
This mixing and matching of materials is not to be approached with wild abandon. Rather, designers like D'Argenzio and Pierce & Ward are layering textures to create a new minimalism that is warm, welcoming and ageless.
For more insights on kitchen and bath design trends, continue reading Native Trails' blog.