The Murano Collection from Native Trails is a perfect representation of combining age-old artisan techniques and materials with contemporary design and function. For 1500 years, glass artisans in Italy have been working their furnaces to produce both useful and beautiful pieces that are seen around the world. Utilizing techniques handed down for centuries from Bronze Age glass makers through Egypt, the Romans and on to Venice, Murano has been the center for glassmaking in the modern world since the 13th century.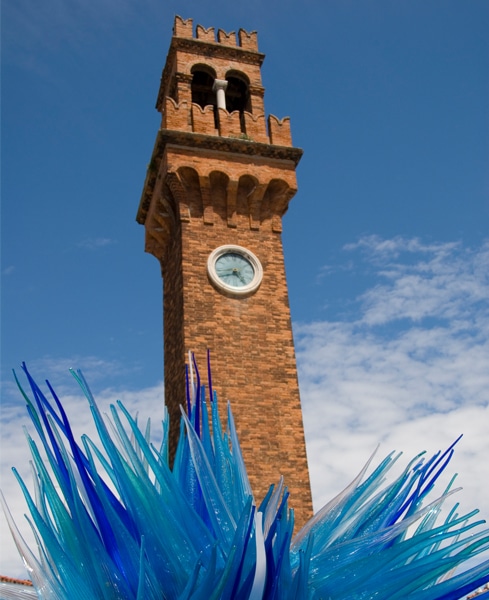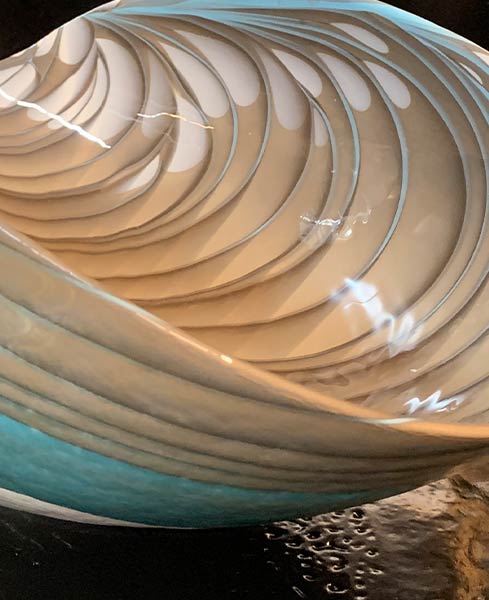 Today, Murano Glass is still revered as some of the finest in the world and the Murano Collection from Native Trails is a reflection of our mission to help artisans bring their craftsmanship into markets beyond their reach. These handcrafted vessel sinks enhance any space with a memorable work of functional art.
For the Murano Collection, the simple ingredients used to make glass (sand, sodium carbonate and sodium nitrate) are fused together in a crucible and turned into molten glass in a 2500 F degree furnace. The molten glass is molded and spun while color is added and then hand shaped to form beautiful glass vessel sinks. Each sink is then placed into a cooling process for hours to let it fully harden.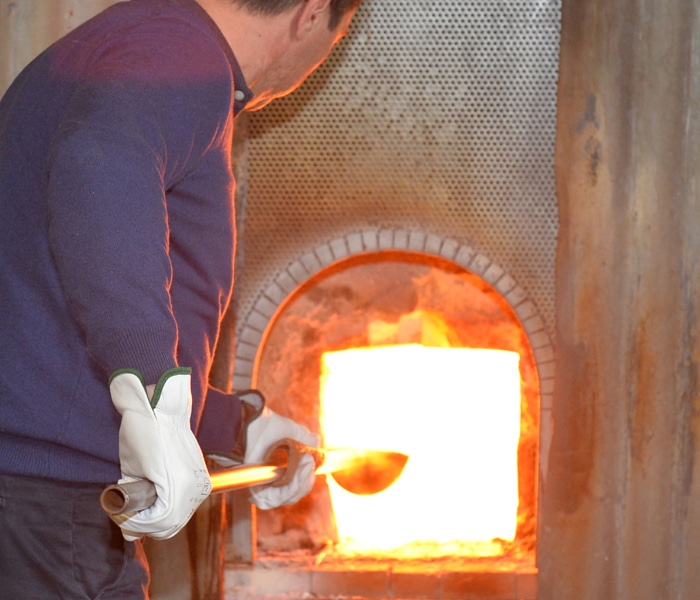 Every sink in the Murano Collection is unique. The colors and patterns are created in the molding and spinning process and give each piece its own personality. The shapes can also vary slightly as each sink is spun and then formed after being freed from its mold – the result being an irreplaceable work of functional art.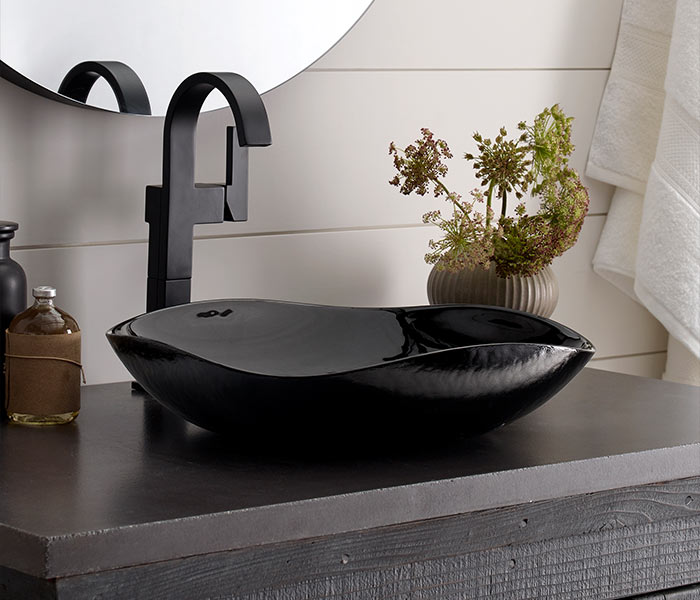 The Murano Collection consists of seven Design Series that incorporate colors and patterns inspired by views of the Italian coastline.
Abalone
Shimmering mother of pearl meets warm tones, all in the swirl of the sea.
Abyss
The bold depth of dark color lends focus on the shape and texture of each vessel
Beachcomber
Earth tones and hints of mother of pearl create an undeniably alluring effect
Bianco
This opaque, white-colored glass called lattimo, or milk glass, highlights the beauty of form, function, and texture
Marina
Featuring stunning ocean hues and a touch of warmth redolent of sandy shores where ribbons of blue and white hug each curve
Seaspray
Translucence, texture, swirls of white all converge to create a stunning light effect, reflecting the glimmering texture of spun glass.
Shoreline
Creamy background and bold colors inspired by the sand, ocean, and waves of the Mediterranean Sea