NativeStone® fully upholds Native Trails' Eco-Social Positive™ commitment to only make and sell products that have a positive influence on our world, both socially and environmentally. By adding jute—a natural, renewable vegetable fiber—to the proprietary concrete blend, Native Trails has reinvented concrete. NativeStone concrete sinks are 40 percent lighter, much stronger, and far more sustainable than traditional concrete sinks. They make use of natural resources, generate less waste, and require less energy than ordinary concrete production. Less heft also makes them easier to install and less expensive to ship than traditional concrete.
To develop NativeStone, Naomi Neilson and Native Trails President Tim Blair visited artisans in Vietnam. They spent weeks hiking to remote villages, exploring cities both ancient and modern, researching factories and workshops, and coming to appreciate the country's strong handicraft tradition and deep-rooted artisan culture.
"We were looking for a material that could translate to both a kitchen and a bath sink," says Blair. "It needed to be artisan-made, with our philosophy and story behind it. It also had to be sustainable to fit with our core beliefs and be viable for business. Not an easy thing in reality. Once we saw one of the NativeStone prototypes and felt the smooth, cool texture, we fell in love with it. If we love the product, it's a pretty good bet that designers and homeowners will as well."
The result is a product line inspired by nature, modern life, and by concrete's naturally industrial appeal.
The process of forming a NativeStone sink is a multi-day, intensive undertaking. The artisans build their forms to Native Trails specifications and design, then hand fill the forms with an exclusive blend of raw materials and leave it to dry for 24 hours. Once taken out of the mold, the newly formed sink cures for 5 more days before the hand polishing phase and sealing process begins.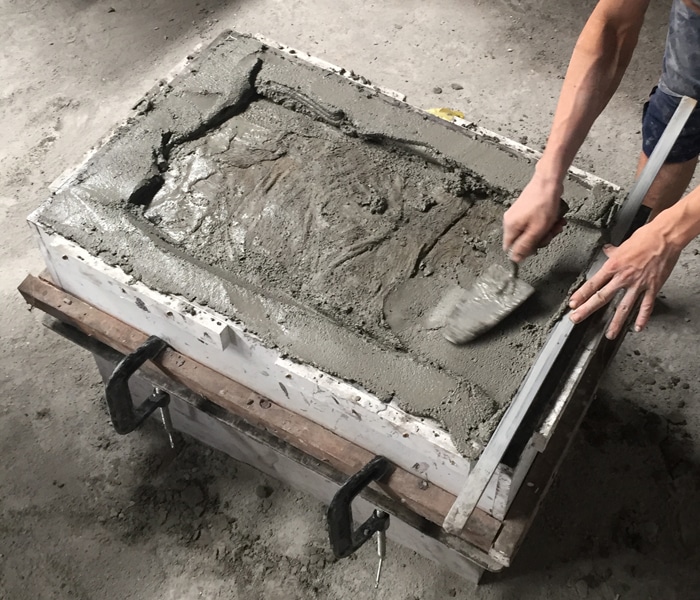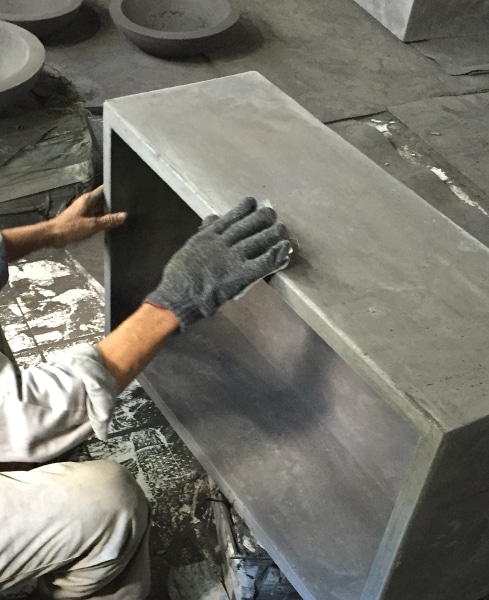 Each sink is sealed using NativeStone Shield, which penetrates the concrete on a molecular level to create a protective yet integrated barrier against stains and scratching. The sealer is hand applied in a multi-step process, creating an impenetrable barrier that is scratch resistant and impervious to water, oils, acids and food. The final two coats enhance the natural beauty of the concrete blend, while adding even more strength and durability.
The final result is a one-of-a-kind funtional work of art for your kitchen, bathroom or powder room.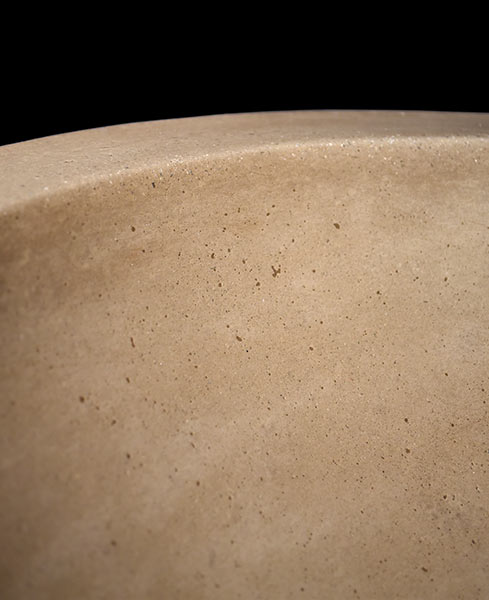 Native Trails offers four distinctive NativeStone finishes: Pearl, Ash, Earth, and Slate.  With our various product designs and finishes, Native Trails Copper sinks, tubs and accents encompass design aesthetics ranging from traditional to contemporary.
Ash
A light, naturally mottled grey.
Pearl
A versatile, luminescent white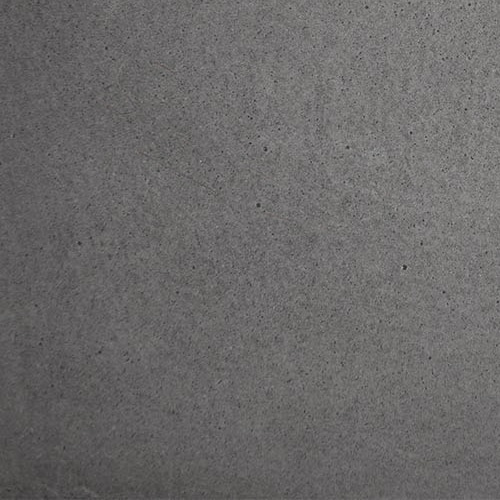 Slate
A soft, medium grey
Earth
A warm, natural brown-gray
Charcoal
A rich, matte black
FREQUENTLY ASKED QUESTIONS