In 1996, Naomi Neilson founded Native Trails, using her passion for artisan tradition, sustainability, and fair trade practices to bring the work of undiscovered artisans from central Mexico first to central California and then on to living spaces throughout North America.
Combining the artisans' age-old traditions with contemporary design and sustainable materials, Naomi broke new ground with Native Trails iconic copper sinks and helped to introduce copper as a mainstay material for the kitchen and bath.
Our artisan-crafted copper sinks and tubs take several days and many thousands of hammer strikes to perfect, using age-old techniques passed down through generations. This process starts by melting recycled copper scraps in an iron crucible. Next, the molten metal is poured to form an ingot, or brick, then pressed into sheets, and formed into shape.
The artisans place the bowl into hot coals to heat the metal. Next they put it into ice cold water. This anneals the copper, softening it to prepare it to be hammered. The process is completed with a planishing hammer – its smooth face creates a polish and hardens the copper, giving it a beautiful polish and sheen. These varied steps often take days to complete a sink, and weeks for a bathtub.
Once the hammering is completed and the desired shape and texture is achieved, each piece goes through a final process to create one of our five copper finishes.  The end result is a one-of-a-kind functional work of art that embodies the unique style and skilled technique of the artisan who created it.
Watch a Native Trails sink come to life in the video below
Native Trails offers five distinctive copper finishes: Antique, Tempered & Polished Copper as well as our nickel plated finishes: Brushed Nickel and Polished Nickel.  With our various product designs and finishes, Native Trails Copper sinks, tubs and accents encompass design aesthetics ranging from traditional to contemporary.
Antique
A distinctive rich brown mottling achieved through a hand-applied patina process
Tempered
A remarkable mottling of all the copper hues, created through a complex heating and cooling process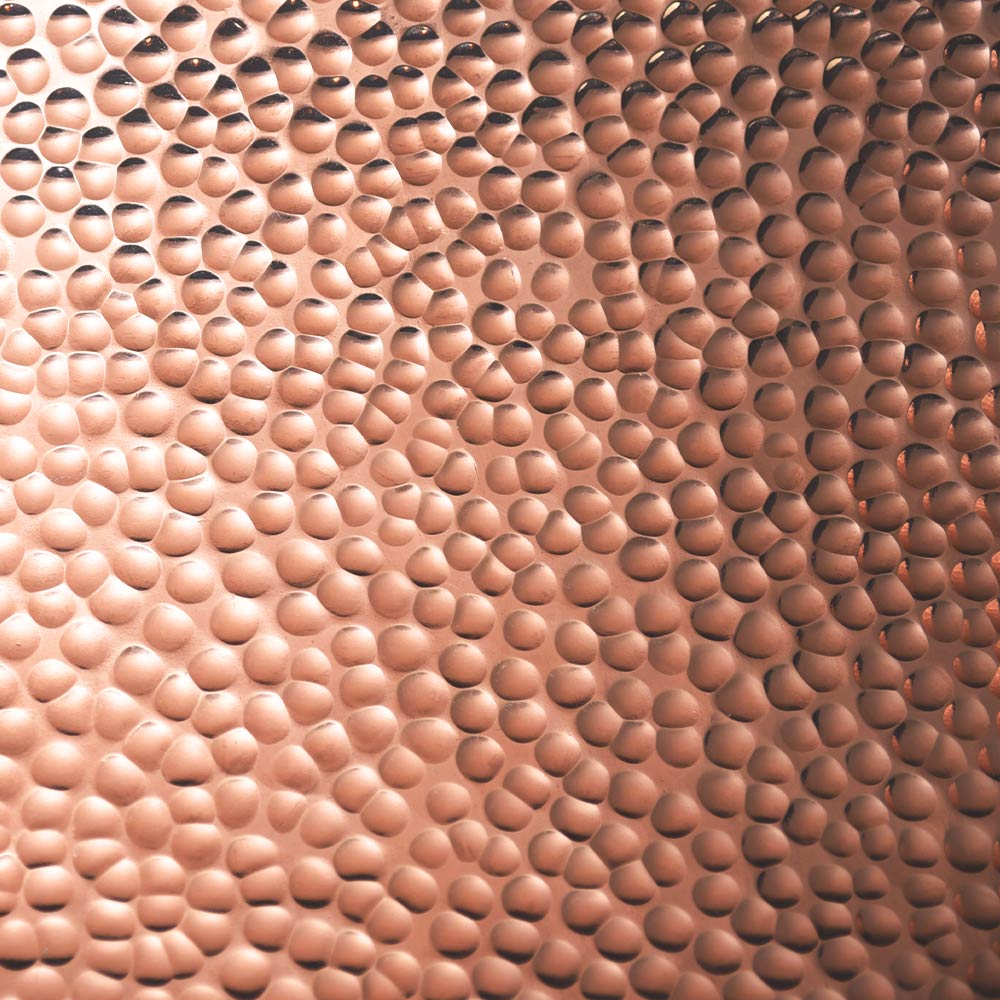 Polished Copper
A luxurious shade with hints of rose gold, hand polished for a dazzling shine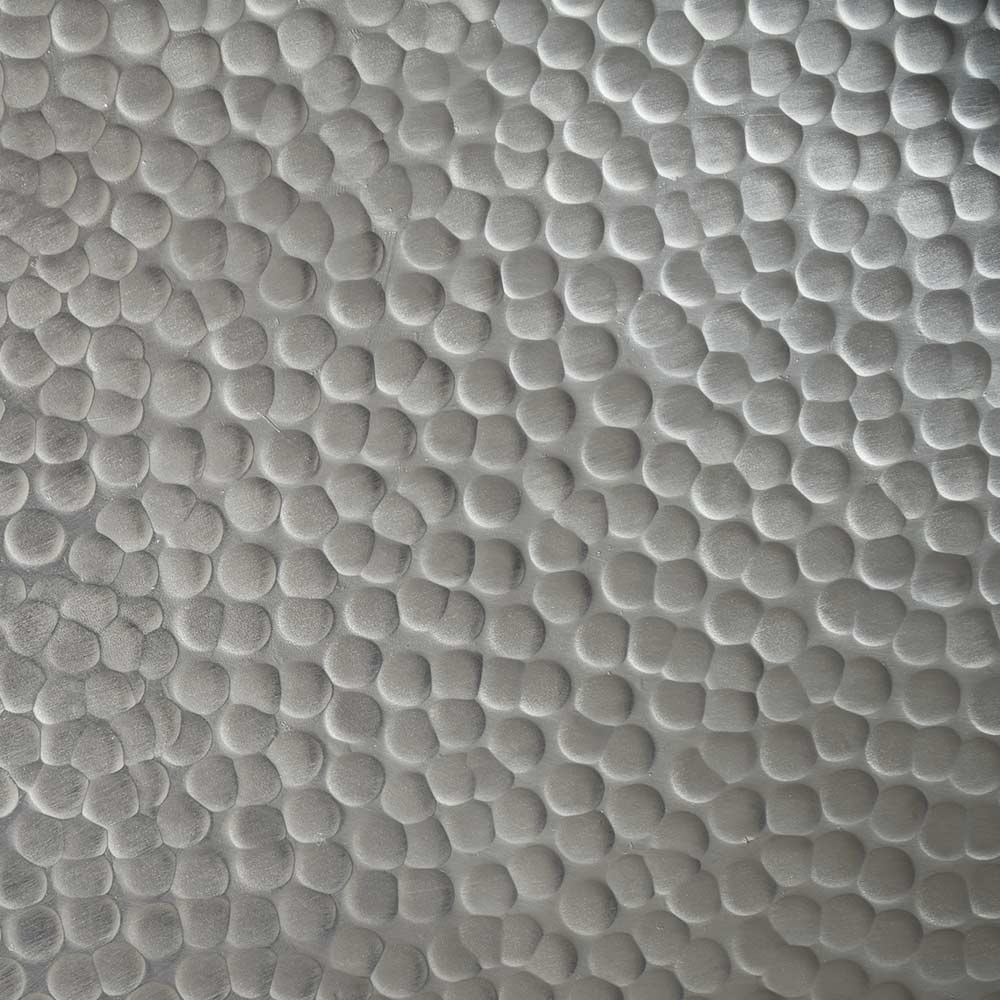 Brushed Nickel
A warm-toned silver color, plated over hammered copper for a soft, beautifully textured finish
Polished Nickel
A dazzling silver color, plated over hammered copper and hand polished to a mirror shine